In the 80s, the education landscape in Malaysia was changing and there was a call for quality preschool education by Chinese parents in the town of Ipoh, Perak. This marked the beginning of Kinderland's foray overseas first kindergarten in Malaysia in 1986. Operated under the wings of Kinderland Educare Services, a leading provider of infant and child care services, preschool education, enrichment and adult education programmes in the region.
Here's a look back at the beginnings of Kinderland Ipoh. Kinderland Kindergarten Ipoh was set up in 1986 at Jalan Dr. Raja Nazrin Shah, Ipoh. The centre started off with 4 classrooms with around 15 teachers and staff. The student population at that time was around 80 from Pre Nursery to Kindergarten 2 levels. The Principal then was Mrs. Angeline Teo. The office area spans around 20 ft. by 10 ft. in the middle of the building overseeing the classrooms on both sides.
Subsequently, as enrolment grew, Kinderland Ipoh moved to a bigger bungalow unit at Jalan Raja Permaisuri Bainun, Ipoh in the early 1990s. Kinderland Ipoh continued to flourish and grow seeing batches of children going through its preschool programme.
In 1993, Kinderland Ipoh launched its first childcare programme and services to parents on top of the preschool programme. Having built its name as a quality preschool, enrolment continued to soar and this allowed Kinderland childcare centre to expand to another building at Jalan Samurkh, Chateau Garden, Ipoh in 1995.
Kinderland Ipoh achieved a significant milestone in 1998 when late Mr. Tan See Teong and his wife, Mrs. Connie Tan were appointed as the first Kinderland authorised franchise partner taking care of Kinderland Ipoh. The student population grew tremendously from merely 20 to the peak of approximately 250 in mid 80s.
Also, over the years there were many other remarkable achievements and highlights of Kinderland Ipoh and our students:
Kindy's Pride: Yearly concert and graduation is planned meticulously to give our children every opportunity to develop their talents in song, dance and drama.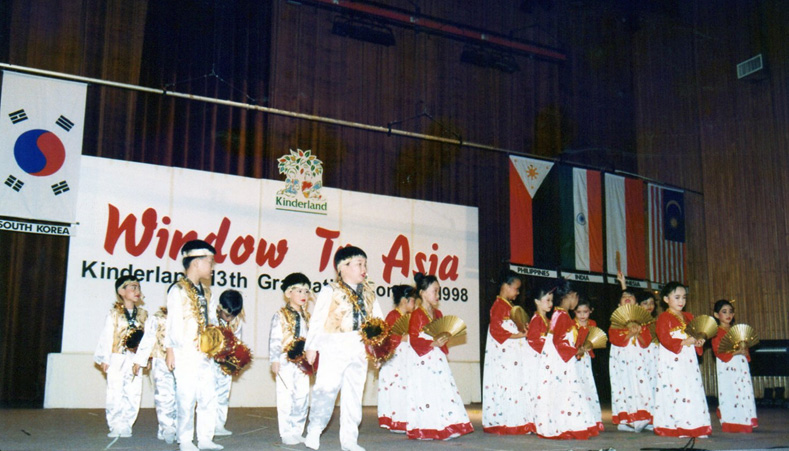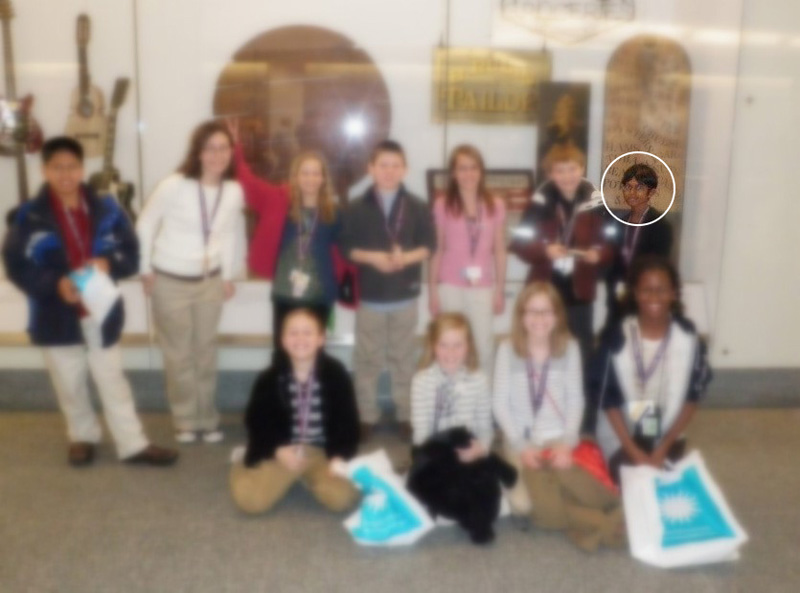 Grooming National Champion: Arathi who is a Kinderland graduate in the year 2004, flew Malaysia flag with pride. She had astonishing academic achievements in her primary schoolyears and subsequently being selected as the only representative from Malaysia to attend the People to People World Leadership (Washington DC) Forum in 2010.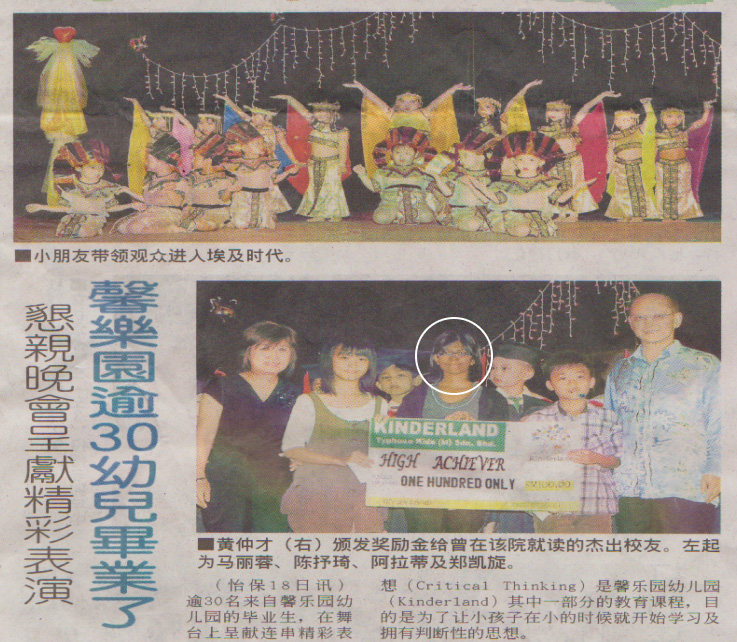 Spirit of excellence: Sin Chew Daily Newspaper featured Arathi and other former Kinderland students received cash award from Crestar Education Malaysia's Executive Director, Mr Ng Cheong Chye for straight As performance in the year 2011 Primary School Achievement Test (UPSR).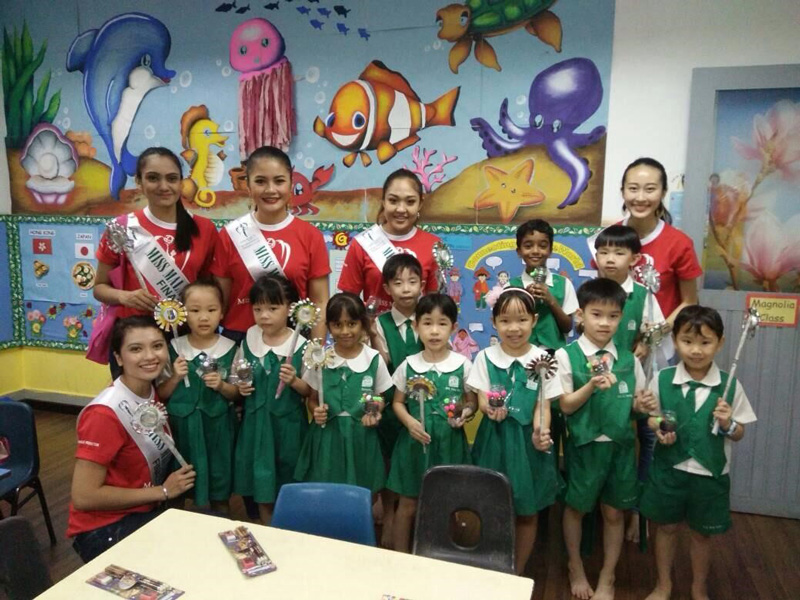 Raising global citizens: Kinderland Ipoh centre was selected by 2017 Ms. Malaysia Earth contestantsto raise caring awareness for the environment. The students learned and enjoyed the making of art and craft using recyclable material together with the contestants.
Currently, Kinderland Ipoh is located in no.4, Jalan Woodward, Ipoh a purpose-built school with a built-up of approximately 20,000 sq.ft. It provides wholesome and child-friendly facilities for students in Ipoh.
"Kinderland has built a team of passionate early childhood educators who take children's learning, well-being very seriously. It is innovative and the curriculum is ever growing and upgrading," said Mrs. Toh the current principal of Kinderland Ipoh. With its vast enhancements in the past 32 years, Kinderland Ipoh remains committed to our purpose and mission – to provide excellent and quality educational programme and services to our children. We thank all parents for their continued trust in making Kinderland Ipoh an enriching part of their children's lives.