School Holiday Programme is the long-awaited programme by our children when it's come to the year-end. Every year, Kinderland will never miss the opportunity to organise fun and adventurous holiday programme for our pre-schoolers. This year 10 centres are conducting the Holiday Programme "Travelling through Time" with the aim to let the children understand the history, present and the future using various interactive activities.
What Makes Our Holiday Programme special?
On the first two days, our children went through activities that involve the life and culture of Ancient Egypt, Greece and Rome. Children learned what is prehistoric era? What are prehistoric tools? Also, what are the types of sports in ancient time? They were exposed to lots of hands-on craft activities such as making wheels, "deben" – an ancient Egyptian weight unit, "nilometer" – a structure for measuring water and using paper bricks to build pyramid.
Besides that, teachers also have storytelling, fun dance, and role-play activities. The holiday programme taught by teachers gave a positive impact on their logical thinking, reasoning and creativity. It enabled the children to have a clear picture and unforgettable experience of things happened in the prehistoric era.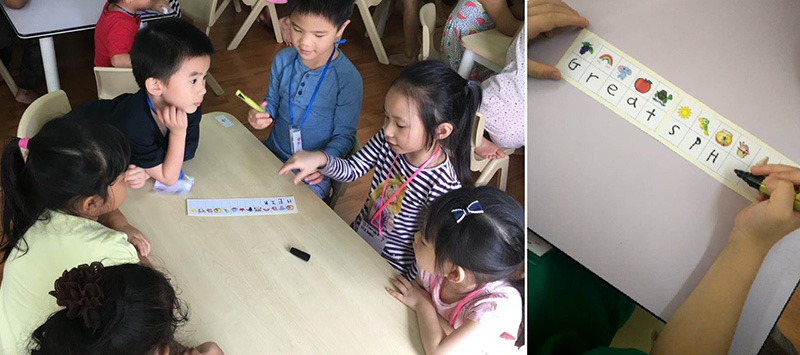 Children showed interest in Hieroglyphs. They were curious about how ancient people communicated with each other and recorded their daily activities using symbols or logos.
On the subsequent days, children were exposed to many kinds of revolutionary technologies and lifestyles in the 21st century and the future. They made little robots using recycled materials, building spaceships with paper and straws. Easily, children can relate the contribution of past technologies in today's modern world inventions.
In addition, the moral values were emphasized in this programme. Children are taught the values of caring individual, responsible leaders, passionate learners and resilient individuals.  This programme made them realised technology changed throughout the era, but human core values stay for a better tomorrow.