Kinderland Putra Heights celebrated its annual Family day on 21st April 2018, Saturday. At 8 am, children assembled at the IM4U, Puchong court with bright smiles as they brought along their families with them.
There were various activities planned for all families to get together on that day. Besides having children to have 2 dance performances, we involved families for a warm up session with a simple aerobic dance.
Then, with a surprise Mr Tomato, a funny clown man popped out and his magic show has entertained the crowd. The Kinderland Putra Heights' teachers prepared lots of fun activities through 8 game booths for the children and parents was truly imbibing the theme of the event: Fun Family day!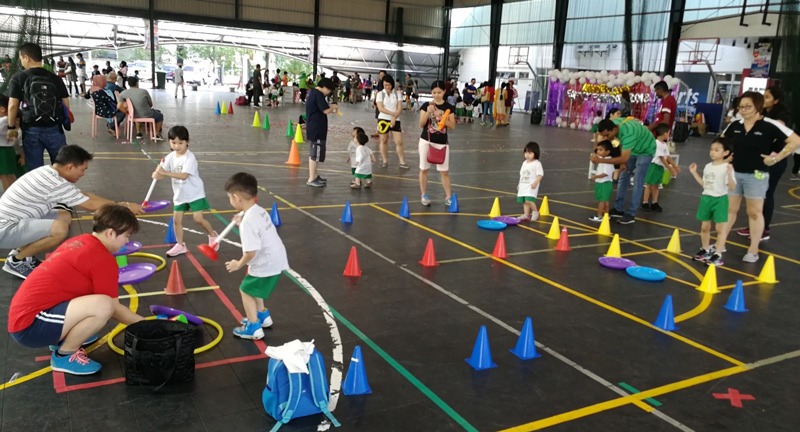 One of the many highlights of the event was the Photo Scavenger Hunt where parents, children and teachers making efforts to engage with each other and compile photos to win the Magical egg for their child/children.
It ended with potluck sessions with generous food contribution from every family. It was indeed a great bonding event where everyone engaged with each other and Kinderland Putra Heights managed to pull every family become ONE BIG KINDERLAND FAMILY.