On the 2nd of March 2018, both parents and children gathered at Taska Kinderland Playhouse, Section 14 Petaling Jaya to celebrate an auspicious moment of the Chinese New Year: Chap Goh Meh. It is also known as Chinese Valentine's Day and the last day of Chinese festivity. Children were given the opportunity to carry out the Malaysian tradition of 'Yee Sang' (鱼生)supervised by teachers.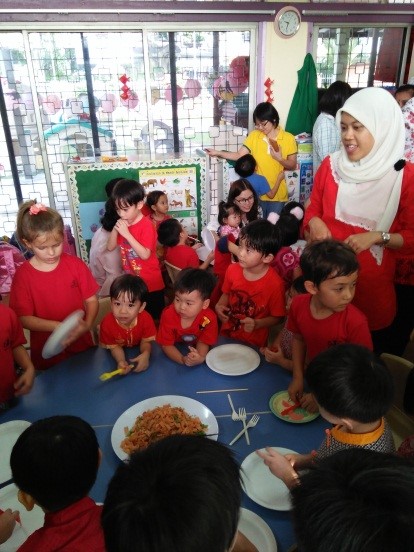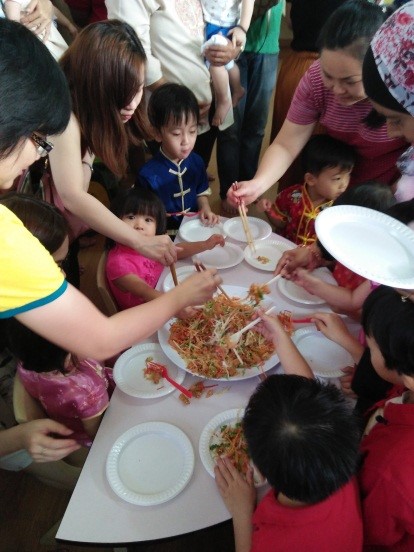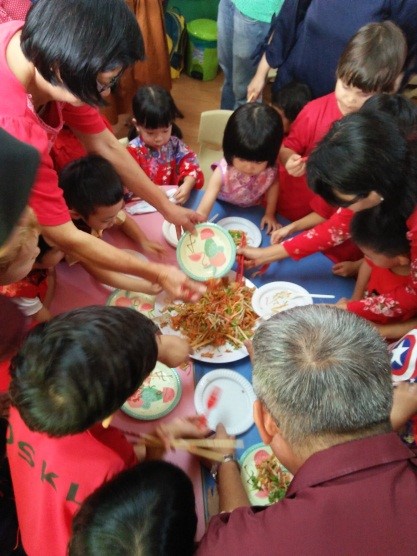 Parents and children were enjoying the sweet gathering of families during this festive season.
In addition, we were honoured to have kindergarten children of Deutsche Schule Kuala Lumpur (German School Kuala Lumpur) to attend our celebration. This visit is for the purpose of cultural exchange and learning between the two schools and to let children have an enjoyable moment. Kinderland Playhouse has been affiliated with German School Kuala Lumpur since December 2017, where students came for the annual Christmas celebration.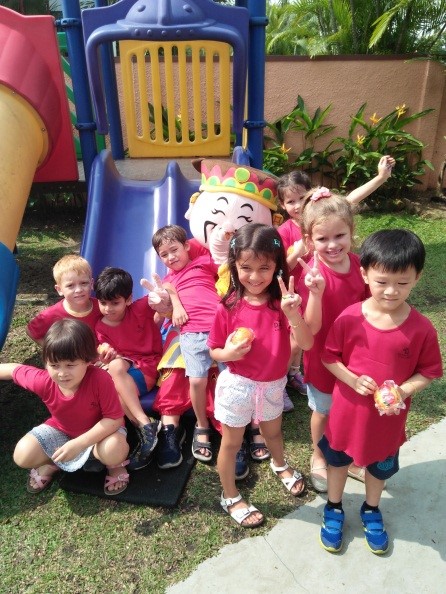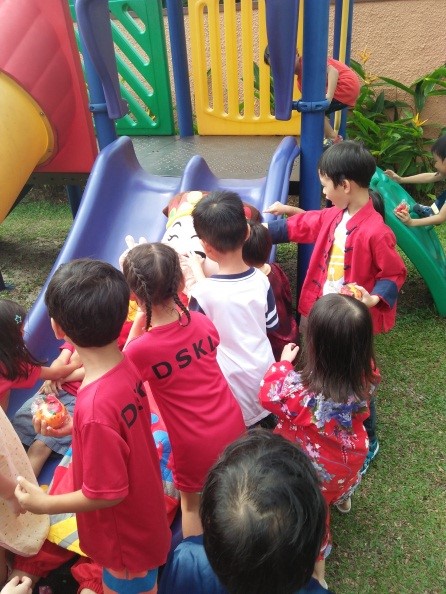 Children from German School Kuala Lumpur had lots of fun and laughter with the 'God of Wealth'.
Through this exchange activity, children from both schools were able to learn the concept of cultural respect and traditional practices via celebrations and warm gatherings. It was a great opportunity to allow children to learn about different physical characteristics, mannerism and language.
After having a filling snack served with Chinese fried dumplings, children and parents were ushered by teachers to the porch outside to witness the lion dance. It was a good opportunity for children who have not seen this traditional dance invented to chase away bad spirits/bad luck.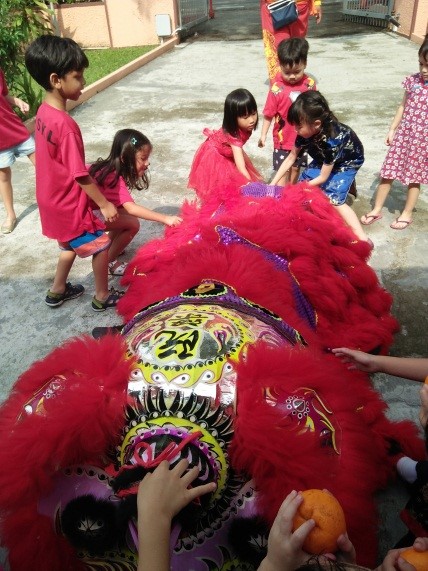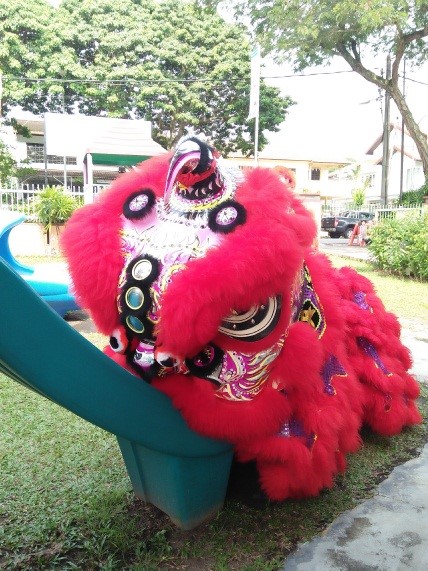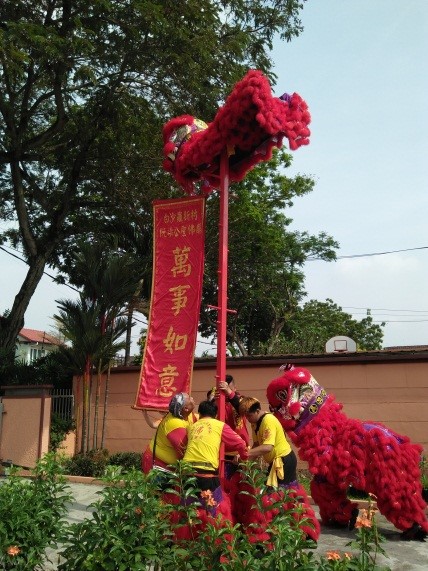 Dong-Dong-Dong Chiang! Children were excited and happy with the lively Lion Dance
The event ended by Ms. Filzah Hassan, Deputy Principal of Kinderland Taska Playhouse distributing red packets containing a small amount of money to the children as a token of good luck.