NAVIGATE THE CURRENT DIGITAL AGE
In everything that we do in life, there's going to be all technology–based.  It is important to get young children familiar and proficient with technology since this is the way forward.  No better time to start when they are young.
Kinderland Malaysia will soon add new excitement to its Literacy through IT programmes (LIT), CODING programme for pre-schoolers (5 and 6 years old). LIT programme in early childhood education provides unimaginable possibilities for young children in learning; from simple everyday classroom learning to the process of inquiry through experimentation and exploration.
Coding may be a very simple thing to do, but it is actually a very powerful way to put the control into the hands of the children to create the things they want to create, making something happen.
It is the excellent opportunity for KINDERLAND to step up our STEAM (Science, Technology, Engineering, Arts, Mathematics) approach.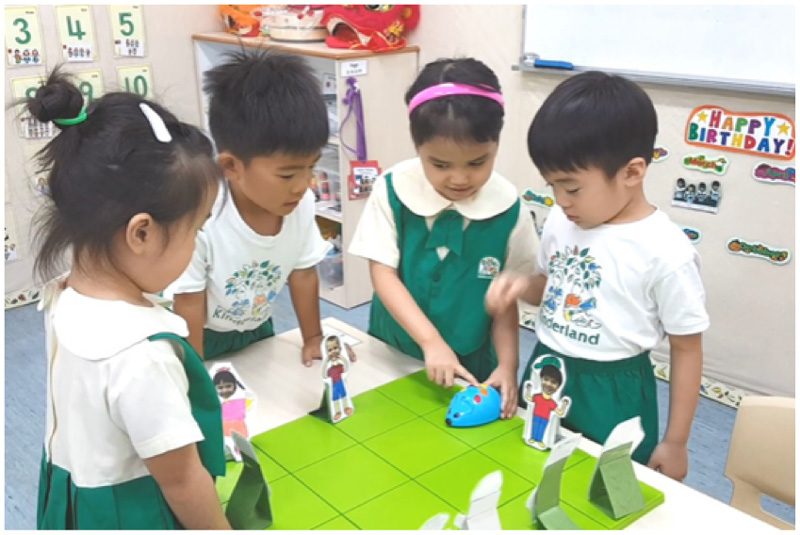 Coding program gives the children the empowerment to be creative in their own work, displaying a lot of negotiation skills and practice turn taking among themselves and improving their social interaction skills.
Coding programme is available at selected centres, please call for us for more information.