Let your child have fun and exploration at our
Nature Evolution Holiday Programme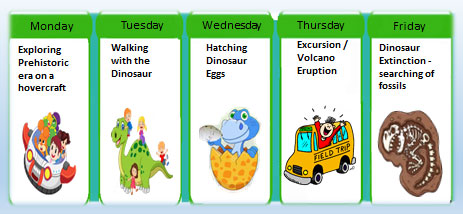 Let's walk into the nature and learn the hundred languages of the nature.
"A child has a hundred languages" said Lorris Malaguzzi (The founder of Reggio Emilia's educational philosophy). This holiday, Kinderland centres bring you the opportunity for your child to explore their creativity with the uniqueness of the "hundred languages" abilities from walking with the dinosaurs to exploring the elements of nature.
The programme is especially designed to promote creativity. Children are given the opportunities to explore and experience the love of nature by looking back into the pre-historic time and move into learning about the nature. This is the moment where your children will be working closely with the nature.
Participating Centres:
[space height="20″]
[space height="20″]
[space height="20″] For enquiries, please contact 03-5632 2663